The Necessity of Holistic Approach to Assessment and Planning of Care or Support
A holistic approach means taking all the aspects into account that might affect a decision. The holistic approach is a staple for assessing and planning genuine care and support packages. Instead of focusing on a specific area, a holistic approach can be taken for effective planning (Bhatia, 2010).
Five areas can be taken into consideration for assessment and planning of care and support package: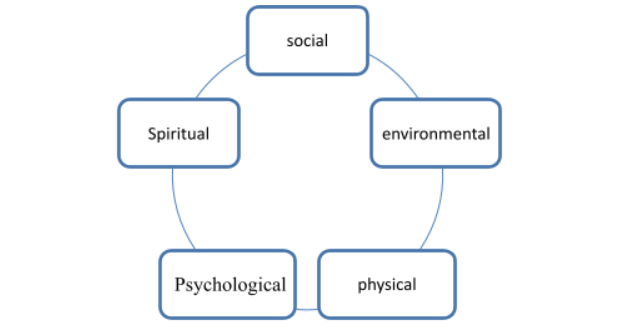 Social – the relationship of an individual with society or people is considered in this factor. The individual can also be lonely or prefers to abide by his own (Boys and Michie, 2007).
Environmental – the environmental factor includes several elements, including the individual's financial status, current location and transportation facilities, and nearby health services (Code of practice, 2002). 
Physical – the physical condition of the individual is the factor of assessment of this section. The individual may have any disability or adverse health condition (Connolly and Ward, 2008). 
Psychological – a sound or disturbing psychological condition would be identified in this assessment (Jones-Devitt and Smith, 2007). 
Spiritual – this assessment is for understanding what the individual feels about his life and where they see themselves standing among all (Lynch, 2008). 
In the holistic approach, an individual is examined from the above aspects, which help identify the individual needs and other necessary factors to be discovered. Because the planning is done considering one or two parts, there would be a lack of probabilities. A holistic approach is better in this regard. This approach has now become the mainstream in assessing and planning for care and support services (Schneider, Avis and Leighton, 2007). 
Supporting someone to make the Assessment and Planning Process
Person-centred planning lets an individual live a life that he or she wants for him/herself and the related community. It is a continuous process, and those who have used it found that it can make people feel confident and more robust than before and helps them work out for their needs (Stretch, 2007).
The person-centred planning system lets people motivate and facilitate each other. It brings people together by creating better understanding as well as commitment. In this process, the service providers get to know much about the patient's requirements for their service and can build a better relationship based on the knowledge. It also helps to clarify the kind of support an individual needs from the service system and helps to shape the efforts the service agencies are trying to give based on the individual's perspective (Boys and Michie, 2007). 
The individual planning system lets people plan the way they want them to be treated. If the patient cannot make a plan for themselves because of disability or other challenges, their family members can also do the job. There are booklets provided to help the individual. In case there is no one to help the individual, they can rely on the service centre. The service centre will make the best possible plan according to their age, needs and financial condition, and physical and mental needs (Carnwell, Buchanan and Carnwell, 2009).
Adaptation of the Assessment and Planning Process or Documentation to Maximize an Individual's Ownership and Control of It
In order to maximise an individual's control over the assessment and planning process, first, it should be identified whether the environment facilitates the individual to uphold their demands and needs. The way the service system reacts can explain the internal control system of the Service Centre.  How the service system supports the individual claims should be the centre of attention to maximising the individual's ownership and control of the process. Considering their needs, the service facilities should be provided (Schneider, Avis and Leighton, 2007).
Then the documents and forms used should be made in a way that individuals can easily understand the terms. The individual may not know the facilities, so the easier it will be for the individual, the better the individual's possibilities to control. Pictures and symbols for disabling or physically challenged people should be included to be easier for all. The workbook should be made according to the individual's knowledge, skill, attitude and behaviour (Connolly and Ward, 2008). Research suggested that people's behaviour highly depends on their knowledge, skill and attitude: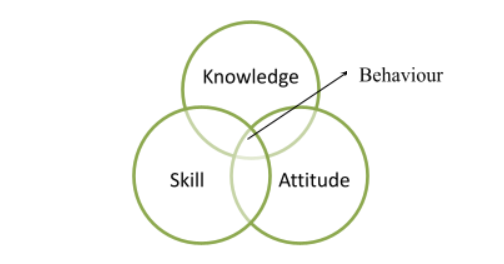 The services should be provided in such a manner that reflects an individual's attitude and entirely relies on the service provided and makes them feel maximum control over the system.
A care plan is established for better correlation among nurses and other health providers, and the final product from it is known as the ultimate care plan (Rezler and Tichy, 2009). The key features of a care plan include critical details of the patient and the overall target outcome from the procedure. It should also include the patient's health records and family health details to better understand the process (Burggraf and Stanley, 2011). A care plan with a suitable format is given below-
Table 1 A formal written care plan
Medical diagnosis: Cerebrovascular Accident 

Problem: ineffective cerebral tissue perfusion RT

Assessment 

Scientific Explanation

Intervention

Planning

Rationale 

Evaluation

Objective:

Evaluation of the strength of muscle

 

Hemiplegia

Change in mental status

Restlessness

Difficulty in swallowing

Changes in Pupillary

Blockage of the blood vessel can happen because of platelet adherence, vasoconstriction and addition of fat which can be multifunctional. This can lead to blood perfusion alteration and can lead to loosening some areas in the brain. Finally, it may lead to further development of cerebral infarct.

Monitor vital signs

Establish rapport

Check conjunctiva for paleness

Check if the patient has enough rest

Checking the head of the bed is in position (30 degrees)

Avoid extreme knee/hip extension

Avoid neck flexion

Medicare as ordered

Provide oxygen as ordered

Maintain GCS monitoring

Short Time planning:

Service receivers will sign ineffective tissue perfusion after 4 hours of NI by the gradual increment of the signs.

Long Term Planning:

The patient will improve the tissue perfusion condition after 3days of NI. He will also have pink conjunctiva and a better capillary refill. 

Examine the changes in neurologic status 

Promote blood circulation

Promote cooperation and baseline data

Assess if there is difficulty in breathing 

Assess obstacle in blood flow

Observe the health condition changes

Short Term:

The patient should be showing less tissue perfusion as well as improvement in other vital objectives.

Long Term:

The patient should be showing a gradual improvement in the condition of tissue perfusion. He also should have pink conjugation and good capillary condition. 
Bhatia, M. (2010). Access to modern energy services for health facilities in resource-constrained settings.
Boys, D. and Michie, V. (2007). Health & social care. Oxford: Heinemann.
Burggraf, V. and Stanley, M. (2011). Nursing the elderly. Philadelphia: Lippincott.
Carnwell, R., Buchanan, J. and Carnwell, R. (2009). Effective practice in health, social care and criminal justice. Maidenhead: McGraw Hill/Open University Press.
Cleary, B. (2004). Conducting research in long-term care settings. New York: Springer Pub.
Code of practice. (2002). London: Stationery Office.
Connolly, M. and Ward, T. (2008). Morals, rights and practice in the human services. London: Jessica Kingsley.
Jones-Devitt, S. and Smith, L. (2007). Critical thinking in health and social care. Los Angeles: SAGE Publications.
Lynch, H. (2008). Conflicts of conscience in health care. Cambridge, Mass.: MIT Press.
March, C. (1997). The complete care plan manual for long-term care. Chicago: American Hospital Pub.
Rezler, A. and Tichy, A. (2009). Nursing care plan workbook. Norwalk, Conn.: Appleton-Century-Crofts.
Schneider, J., Avis, M. and Leighton, P. (2007). Supporting children and families. London: Jessica Kingsley Publishers.
Shelledy, D. and Peters, J. (n.d.). Respiratory care.
Stretch, B. (2007). Health & social care. Oxford: Heinemann.
Townsend, M. (2012). Nursing diagnoses in psychiatric nursing. Philadelphia: F.A. Davis.